ABM effectiveness requires consistent data and well-defined data policies that facilitate what's known as a "single customer view."
A single customer view describes a data quality state where employees can reliably expect that a customer record in their CRM contains all relevant captured data from that customer. That cannot be achieved without accurate, clean data and proper links between records.
In ABM, accurate links between contacts and companies and matching owners across record types are critical. You wouldn't want one sales rep assigned to the contact, another to the company, and a third to the deal. They would step all over each other, leading to a chaotic experience for prospective customers. Those diminished experiences can kill deals.
Accurate record ownership is also critical for planning and load balancing. Management needs to look at owner assignments and gauge each employee's workload. When you have different owners assigned to different records in the same account, it becomes difficult to tell who is working the account. This could easily become an issue across your Salesforce CRM.
And fixing mismatched account and contact owners in Salesforce is difficult. Many companies have to check for matching owners manually to ensure consistency, but that isn't a realistic long-term option for larger databases. Others use flow automation to help them keep owners in sync. However you do it, managing these issues is necessary for effective ABM.
Why Salesforce Contact and Account Owner Consistency Is Critical in ABM
In ABM, ensuring that you have matching owners for all related contacts, leads, companies, and deals is important for delivering a well-defined and consistent experience across all of your accounts.
Stakeholders will receive mixed messages when different owners are assigned to different aspects of the accounts. Companies are unlikely to have well-defined lines for navigating accounts with multiple owners. In the end, reps wind up working independently rather than together. This creates a confusing and aggravating experience for prospective accounts.
It also fosters resentment among your sales reps. No one enjoys being undermined by colleagues. In this scenario, you could spend weeks or months building relationships with key stakeholders in an organization, only to find that another sales rep has been engaging with them and setting different expectations. That is a problem.
If the contact owner does not match the account owner, that contact is likely to be overlooked and excluded from your ABM campaigns.
And mismatched ownership affects more than just your ability to close the deal. It impacts the account's experience throughout their entire engagement with your company. For instance, post-sale customer success teams need to follow up with individual stakeholders. If ownership isn't properly assigned, customer success reps may be likely to miss them as well.
Ultimately, these inconsistencies lead to a worse customer experience, which will eventually hurt your business. Eighty-six percent of customers will leave a brand they were once loyal to after only two to three bad customer service experiences
Keeping Salesforce Contact and Account Owners Consistent Is Difficult
Keeping consistency between contact and account owners is often easier said than done. However, companies are forced to deal with this problem because consistency is a prerequisite for important ABM activities.
Some companies prefer to check for matching owners manually, which is tedious. Someone needs to go through the associated contacts for every account and ensure ownership is correctly assigned—and that process needs to happen regularly throughout the life of the account.
Navigating to both contact and account profiles, checking their assigned owners, and updating the records is exceptionally time-consuming and morale-draining. And if contacts aren't correctly associated with their company, this task becomes even more difficult. You'll have to search for prospects individually, associate them with their company, and ensure the correct owner is assigned.
Most companies quickly realize this is a task they would rather not handle manually. There are other options, though. Your best bet for automating this process is using Salesforce Flow automation to keep account and contact owners in sync.
Keeping Account and Contact Owners in Sync With Salesforce Flow
Identifying and updating account and contact owner matches using Salesforce Flow is simple.
Step 1: Go to the "Setup" Dashboard
Log in to Salesforce. At the top of your dashboard, click the "Setup" button in the upper right-hand corner of the screen.

Step 2: Open the "Flows" Page
Open the Flows page by navigating to Process Automation > Flows on the main navigation menu on the left side of your setup dashboard.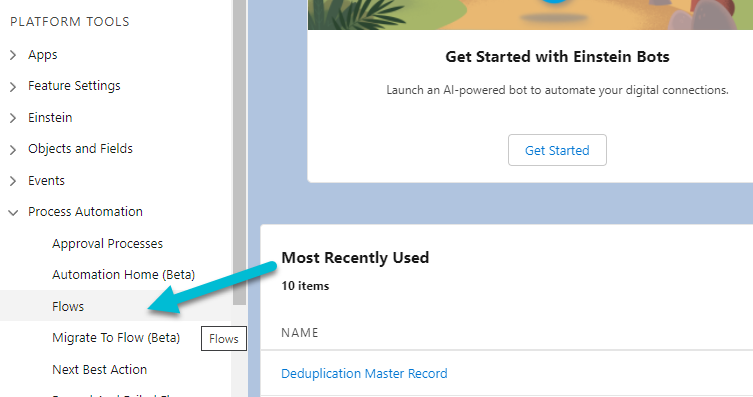 On that page, you'll see a list of your current automation processes using the Flows feature.
Step 3: Create the Account/Owner Match Automation Flow
On that page, you can create a new Flow by clicking the "New Flow" button.

Set the Flow up to be triggered when a new account is created or updated.
Then, use the "Update Records" command to create a step to update owners.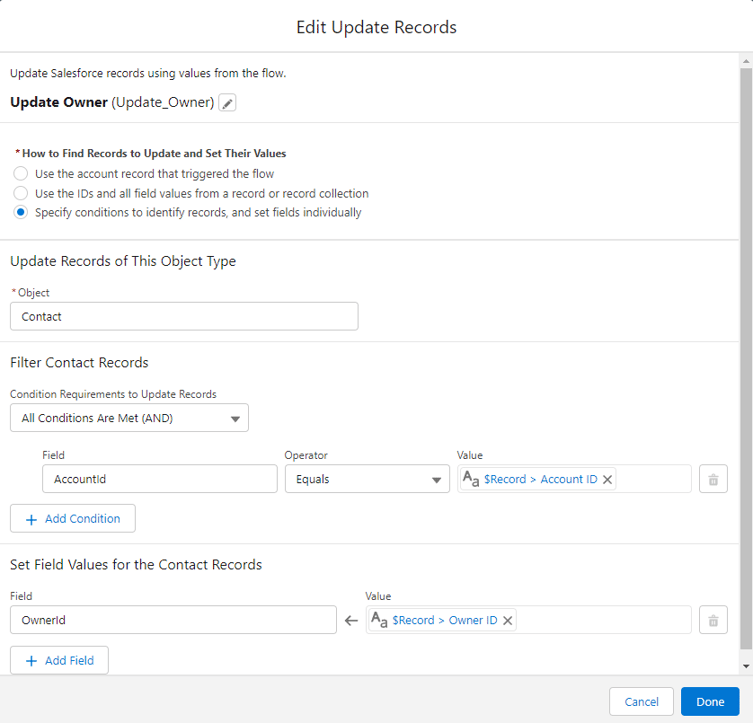 This automation uses the Account ID field to find contacts with a matching linked account.
Then, it updates the contact owner to match the account owner whenever an account is created or updated. You can also set this to Flow the other way if that suits you better—pulling owners from the contact instead of the account.
Additionally, you may want to ensure that child and parent accounts have matching owners.
Matching Child and Parent Account Owners
You can use Salesforce Flows to ensure owners of both child and parent accounts match. Here is what the Update Record settings would look like for this operation: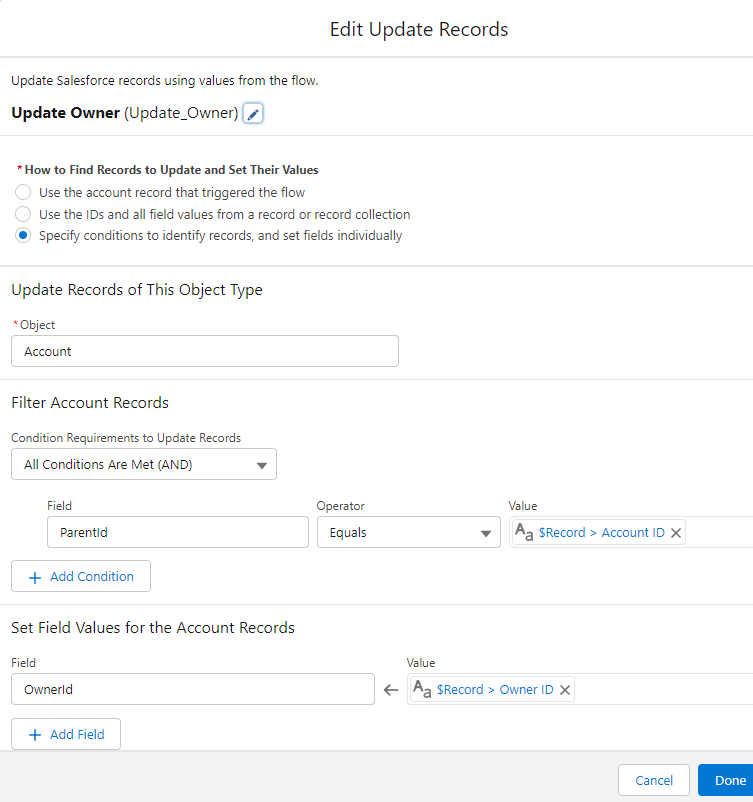 How Insycle Helps ABM Teams Improve Data Consistency
Data management is critical in ABM. And while Salesforce Flow automations are powerful, they cannot solve every data issue you will encounter.
Insycle is a complete customer data management platform that integrates with Salesforce and allows you to fix many common data issues in bulk or on an automated basis. It helps you improve data consistency across the board.
With Insycle, you will:
keep your Salesforce data deduplicated, standardized, and clean
free your teams from data issues and process roadblocks
save headaches and morale issues from manual data updates
automate your most critical data maintenance tasks
easily collaborate on Salesforce data tasks with colleagues
reduce costs associated with data management
make your whole organization more efficient
The Insycle Customer Data Health Assessment audits your Salesforce data, identifies common data issues across all records, and allows you to fix them with a few clicks.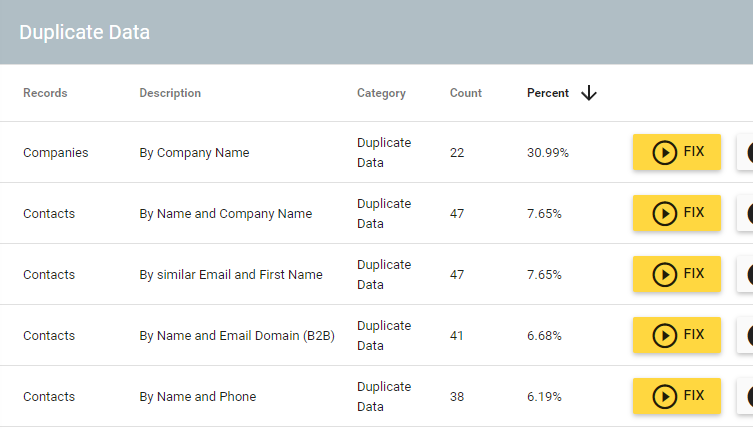 With Insycle, you can build advanced data maintenance templates, including matching and merging duplicates in flexible ways. Deduplication is critical to keep account-based sales teams from stepping on each other's toes.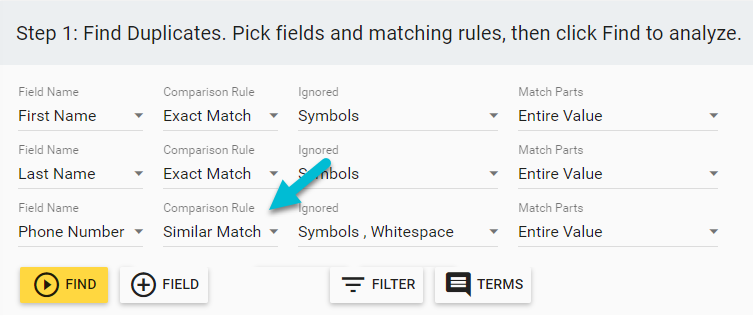 Insycle also helps companies correctly associate leads, contacts, accounts, and deals. This is critical for ensuring that all stakeholders are accounted for in ABM and that the proper ownership is in place for each record.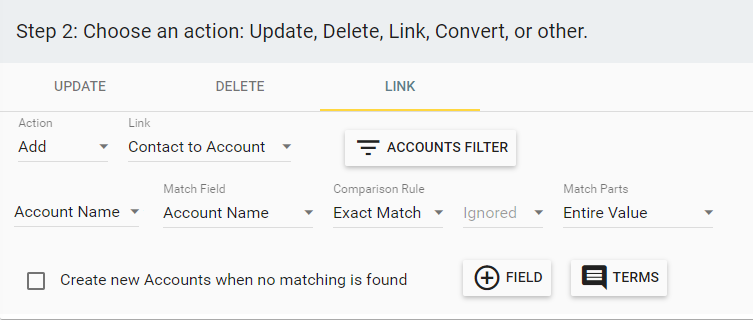 Additionally, Insycle helps companies standardize essential fields. Standardization helps ABM teams ensure their data is filterable, searchable, and usable.

You can schedule automated data maintenance templates to run on a regular set schedule for many of Insycle's operations.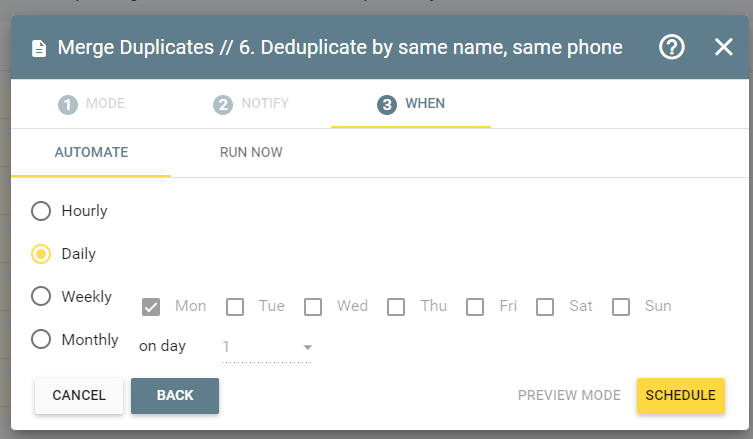 With Insycle, you can identify and fix more customer data issues while taking much of the heavy lifting off of your team's plates.
Insycle is a Power Tool For ABM Teams
Ensuring correct account and contact owner alignment is merely a single facet of the broader data management landscape critical for ABM teams.
Insycle analyzes your Salesforce CRM database, identifying typical data concerns such as unstandardized records, duplicated data, and subpar quality data, among other issues.
Insycle empowers operations teams to fix CRM data problems easily and automate the data maintenance process, thereby enhancing sales and marketing initiatives. Without Insycle, the effects of poor-quality data remain a significant obstacle for sales and marketing leaders.
Keen on improving your Salesforce ABM data management? Learn more on how Insycle can assist you in improving your Salesforce data management operations, data quality, and data collaboration processes.